Can you Unsend an Email?
There might be a lot of frustrating instances where you wish you knew can you unsend an email or not. Moreover, there are a lot of email users who don't think this is possible at all. Well, no matter what the case is if you use emails frequently, then you should know how to unsend an email with simple and easy steps.
In this article, we will discuss the straightforward ways to unsend an email in multiple mail services.
Every user who is frequently active on mail should know how to do this. Be it essential work or some basic typo. If you want to save yourself from the embarrassment, you will have to retract that email if there are some errors in the mail that you got to know only after sending it. Then also, you will need to take it back as soon as possible to avoid any confusion.
Unsend an Email with Ease in Different Webmails
Gmail by Google
First and foremost, let us talk about Google and its mail service. Google is a giant internet company that hails from California. Along with the mail service, Google has various other major involvement in the online world as well. However, here will keep our focus on the mails service only. Most companies and the general public heavily use Google's mail service that goes by the name Gmail.
People love to use Gmail because of its simple interface, large storage space, security, trustworthiness, and high reliability. So, it should be obvious that there are a lot of people here who really want to know how to retract or unsend any mail while using the Gmail service.
How to do it?
Google has given us a straightforward solution for this, but it is not the perfect one. Here, they have made a provision to take back your mail but in a great condition! Google understood that there is this major problem of retracting the mail. People at Google the helplessness once you hit send mail, and there is no coming back. So, to make things better, Google has come up with an innovative solution.
The solution is simple. Whenever you hit send on any mail, for the next 6 seconds, you will have an undo mail option that you can choose. If you click on the undo mail option in the 6 second time limit, then hurray! You have spared yourself from sending a flawed email!
However, this is not a complete solution to unsend an email. People often don't even realise that they have sent a wrong or flawed email after hours. Only when they open it up and go through it again, do they realise that there was a mistake. So, it solves the mail sending issue only partially. People who realise that they have made a mistake in the email which they just sent can easily click on the undo send button and save themselves from the disaster. If you don't realise within the concise time span, then the opportunity to take back your mail on Gmail is gone!
Yahoo! Mail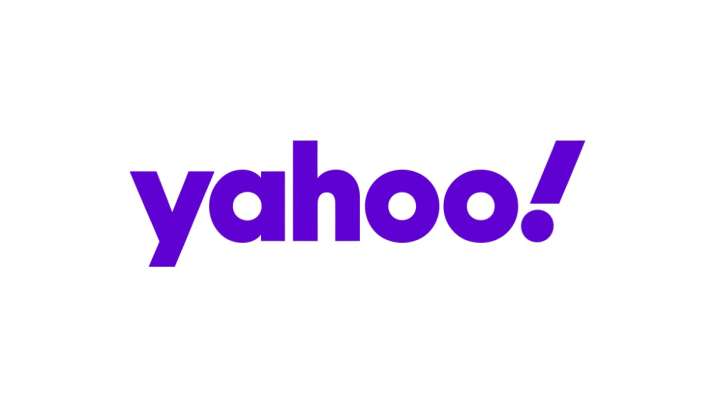 After Google's very own Gmail, next up we have for you Yahoo! Mail. Yahoo! mail is also old and reliable mail service that took up the market by storm in the early 2000s. Like today, most of the firms and households wee on Yahoo! Mail. Yahoo is also an American company that also has other ventures and services in the world of the internet. People have been using Yahoo! mail for quite a while now. Yahoo! is another internet giant just like Google that comes out of the U.S.A.
Can you do it?
If you are a Yahoo email user, then you might be looking for the answer to how can you unsned an email in Yahoo for a long time. You could not find an apt answer to this question because there are no answers to this! Sadly, Yahoo email services cannot take back an email once it is sent. Once you click on the sent button, then it is gone for good!
However, the only bit you can do that comes close to unsending an email is that you can remove the unwanted sent mail from the sent folder in your inbox. However, this will not affect the receivers end. So this is what you can do to just sort of hiding the problem from your end.
Just like Gmail, Outlook has also looked upon this issue, unlike Yahoo!. Outlook has given a weird solution to this annoying problem. First, let us dig deep and know a bit more about Outlook. Outlook is a branch of Microsoft computers. As we know, Microsoft is the largest selling system across the globe.
Hence, Outlook being a branch of Microsoft, easily made its space in the world as it comes pre-installed in all the Microsoft Windows systems. As it was pre-installed in the incredibly popular windows system, it grabbed the market quite swiftly. If a person is not using Gmail or Yahoo, the chances are incredibly high on Outlook mail only.
Is there an Option?
So, if you are an Outlook mail user, then you should know how can you unsend the mail in Outlook easily. Well, to be honest, Outlook has tried its best to sort this issue out, but sadly, they have missed the target. When you are using Outlook and have sent the mail, you get an option to check out the read recipients. So, if you hit send, the receiver has read the mail if you hit send. Then you can't do anything about it. However, if the mail is still unread and you realise the mistake quickly enough, then you can recall the mail. By recalling the mail, you basically take back the sent mail.
However, keep in mind that this outlook unsend option doesn't always work. If you the person has read the mail then there is no chance. If the person has not opened the mail yet, then also the recall option may or may not work.
What is the Solution?

Well, as you read in the above segments that there is basically no actual way to unsend an email. However, thanks to the advanced technology and services, we have managed to develop an amicable solution.
The solution lies in the email clients software that can enhance the mailing process for you and for your company. Email clients software is mailing software that adds a lot of features to your email. For example- bulk emails, schedule emails, resend emails, etc., can all be done with the help of such software. Another major pro of having a email client software is that you can merge and operate all the various email accounts with just a single inbox! Again, this is only possible via a mail client and nothing else.
Let us check out some of the best email clients software that you can use to avoid various issues using regular mail.
Thunderbird
If you or your company is looking for a no-nonsense and easy mailing client, then you can try out the Thunderbird Desptok email client software. By its looks, Thunderbird is a plain and simple software that hardly has any design to its interface.
However, the functioning of the application is just fine. You can easily schedule emails, send them in bulk and even operate various accounts with a single desktop! There is a new update in Thunderbird that can do the same job as Gmail's undo button!
AirMail
Now, here we have mostly talked about the systems that working on Windows. So here is an email client solution exclusively for the users who operate their mails on apple devices. By using Airmail, you can manage all your emails easily, even on Mac or Ios. Moreover, there is also the unsend option available in Airmail that can save up a lot of time and embarrassment of yours. For a business or firm, we suggest you use Airmail. Airmail will make all your mailing issues very easy.
Mailbird
Another amazing email client that you must try! Mailbird is again a windows-based email client. As compared to the thunderbird option that we mentioned above, this is more recent and updated. With mailbird, you can do all the things that one email client can provide. For example, scheduling emails, setting up reminders, sending in bulk etc., are all available in mailbird. The primary element that this software for mailing offers is the interface. The interface of Mailbird is simple, yet it has some aspects of aesthetics in it. So, if you want a bit of efficiency and looks as well, then you must try Mailbird!
Conclusion
With this, we conclude the article that solved the query of can you unsend an email. We discussed various emails and their different methods to unsend an email. Moreover, we also shared the perfect solution to all mailing issues by using the mail client software. Please go through the list of mailing software that we have mentioned above and download the right one for you!