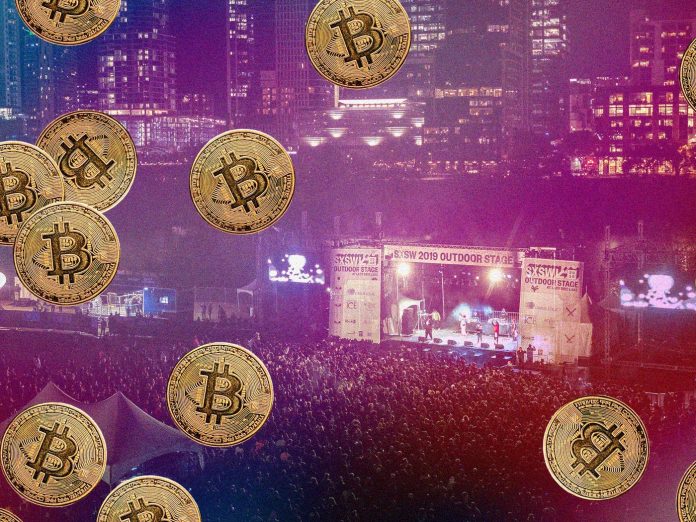 A popular music festival isn't the only thing drawing attendees to Austin's South by Southwest (SXSW) event. The screening of new, innovative independent films has its fans, but there's another reason to check out SXSW: the tech industry maintains a strong presence. In the modern media and entertainment landscape, tech drivers promotions and sales in film and music. Of course, the tech world generates profits for many, as well. Cryptocurrency trading has made fortunes for some. So, it is unsurprising that crypto remains a hot topic at the festival.
Crypto and the SXSW Festival
A top reason exists why the SXSW planners want to promote cryptocurrency-themed panels and events: people want to learn more about crypto. Someone may already have a significant sum of money in crypto holdings, but even an experienced crypto trader might wish to learn more. Perhaps there's a speaker who will discuss future crypto business strategies, changing laws, or new marketing trends. Again, even someone with a great deal of crypto knowledge could find such sessions informative.
Of course, many attendees may know little about cryptocurrency. Likely, such persons have general ideas about how crypto works and what it is, but their knowledge is only peripheral. They picked up "bits and pieces" about cryptocurrency from the news. A detailed and informative "Intro to Crypto" panel could give newbies a broader understanding of how digital currency works.
Some events could be more interesting and unique than people realize. A "Blockchain BBQ" with a celebrity in attendance might make the event even more memorable. Yes, cryptocurrency and crypto businesses are becoming more intertwined with social media, the metaverse, and the entertainment world. Crypto's prominence at SXSW seems logical when you understand this point.
An Entertaining and Informative Event
The 2022 SXSW event runs from March 11 to March 20, and thousands upon thousands of attendees will make the show memorable. People want to enjoy themselves, and there are a lot of fun things taking place. The informative element to the event adds another dimension to its value. Anyone interested in becoming informed about crypto could attend one or more of the three dozen planned cryptocurrency-themed panels. While informative, these sessions might be enormously fun for attendees. 
A curious attendee might wonder if checking out the crypto events is worthwhile when someone doesn't know a lot about the currency. Investing time checking out an informative panel doesn't come with many risks. Hearing a speaker talk about the benefits of crypto trading isn't the same thing as trying to trade crypto. After all, listening to someone provide fine points about crypto buying and investing comes with no financial risks. Attendees could listen to the commentary and later decide if crypto trading is for them.
And there's no rush. A panel discussion might leave an audience member with concepts to ponder. Maybe someone will leave the SXSW festival with plans to learn more about crypto, choosing to invest after becoming better informed and reviewing available options. Again, the South by Southwest Festival is not about pressure selling. It is about learning and having fun with the crypto world integrated into those plans.