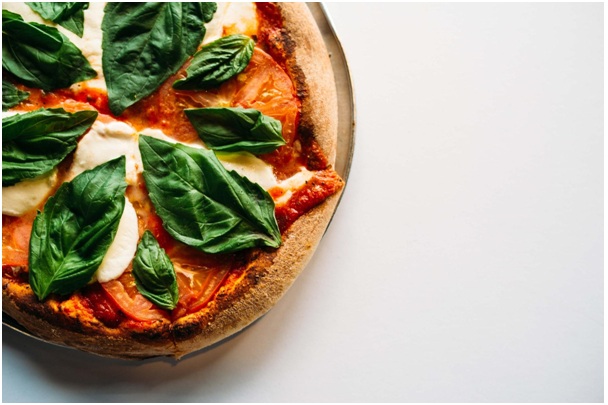 Here we will not consider all sorts of pizza recipes but instead, talk about beautiful design. If you want to find out how to make the most delicious pizza, visit Pizza Oven Radar. How do we usually serve it? We just lay out the filling, and that's it? It is not enough! After all, if the food is tasty and beautifully decorated, then it is doubly pleasant.
Simple and elegant
Of course, the easiest way to decorate a pizza is by adding some herbs. It's easy enough but very nice. You can use your favorite herb, such as arugula or basil, or even mint if combined with other ingredients. The cheese is also suitable for decoration. Even if it is already in your pizza, there is never too much cheese! Decorate the pizza with mozzarella balls, and it will look delicious.
A little geometry
Roll out the dough remains and, using curly molds, cut the dough's curly pieces, which we spread over the pizza's perimeter. You can find sets of small molds in leaves, stars, and hearts in many stores in the crockery departments. If you don't have such tools, you can use a tin can or other improvised means. It's up to your imagination!
Ribbed edge
Create a ribbed edge around the edge of the pizza. We squeeze the dough's edge between thumb and forefinger and, scrolling a little, deform it, as shown in the photo. This method allows you to decorate the bite of a pizza (or pie) in 1-2 minutes.
Braids and waves
Cut out two strips about 0.6-0.8 cm wide from the dough remnants. From these strips, you can make weaving along the edge. Smearing them with a brush dipped in a loose egg will allow the weave to lock in place. If you have three stripes, make a braid and place it around the edges of the pizza.
Pizza cone
It's a very convenient option for portioned pizza. To create it, you need to bake a cone-cup. The cone must be baked separately and filled with ready-made filling. Wrap the still raw dough on thick cardboard in a cone-shaped layout and bake.
A little bit more about pizza
The pizza can be either round or oval, depending on how the dough is rolled out. However, it is believed that it was born in a round shape. Later, about 50 years ago, pizza on a baking sheet appeared in Rome, its dough is thicker and softer, and the technology for making the dough is more like bread.
Ensure the pizza is not too thin, or it may not hold up to all the toppings you want to put on it. Everything needs balance, and pizza is no exception. After cooking, cut the pizza into rectangular pieces. The bottom has to be crispy, and the flesh must remain tender.
To decorate your pizza beautifully like in a pizzeria, or even better, use your imagination! With our tips, and your pizza will look delicious.