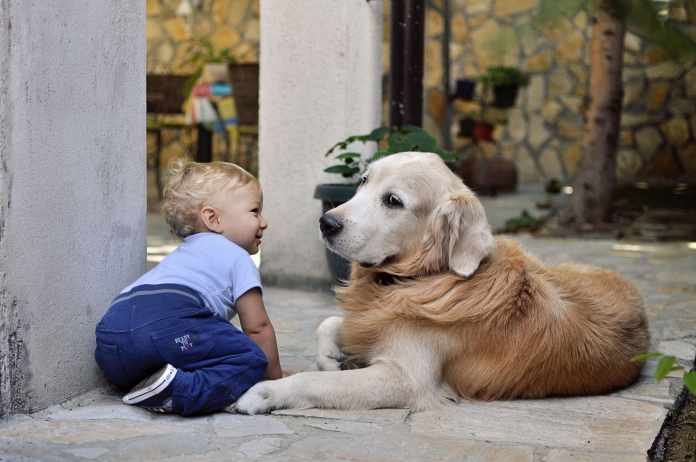 Any parent or dog owner has one main concern, to keep all their children and furbabies safe. Fortunately, there are many smart devices that can help. Latest in home technology today provides many types of gadgets and benefits for families to stay safe and happy. In this
Smart devices don't just keep us safe from intruders, but they can also protect everyone in the household from other types of dangers. Here are a few ways smart devices can help to keep your family safe.
Home Protection
Whether you are concerned about keeping your family and pets safe or protecting the items in your home, a smart home protection device uses a fully integrated installation system that will not only keep burglars out but also provide a way to keep an eye on your home all the time.
There are many high-end smart security systems that are equipped with cameras that you can install around the interior or exterior of your home. These cameras allow you to monitor suspicious activity, and they even let you see what is going on using an app on your phone.
Not only is it a convenient way to see if the package you are expecting has been delivered, but it will also allow you to see if anyone steals it. Typically, you can store a week's worth of data on the cloud.
Motion Sensors
Many of these smart security systems include integrated motion sensors, which will inform you of suspicious activity that is happening around your home. You will either know immediately what's going on or the system will turn on a siren and security lights to let your neighbors know of a possible intruder. Plus, these sensors may also be able to detect a water leak from a pipe or glass breaking, so you can fix these issues before they get out of hand, or your family or pets get hurt as a result.
Smart Locks
If you have kids that get home before you get off work, a smart lock is a safer way for your children to get into your house. This is particularly handy if you have a child that loses their keys frequently.
A smart lock works by getting rid of keys altogether and installing a lock that uses a security code instead. This type of lock also prevents you or your kids from getting locked out, since you have the ability to unlock and lock the door using your smartphone.
Some new models include voice recognition software that will connect you to a virtual assistant, just make sure the system doesn't replace the traditional lock system on your door. This will ensure that aren't locked out of the house due to a technology malfunction, particularly in an emergency.
Smart Lighting
Smart lighting and smart lightbulbs can save energy and money, but they can also help keep your home, pets, and kids safer. Think about it, if you're traveling, and your pup is home alone, having your house dark the entire time can be an invitation for a burglar.
Smart lighting will allow you to set specific times when the lights will turn off and then on again all from your smartphone. This is a handy feature when you've already left for work and have forgotten to turn the lights off.
Some of these lighting systems come with a motion sensor that will turn on a soft night light, so your child won't be afraid to go down a dark hallway in the middle of the night when they need to use the bathroom. It can also help prevent falls, so everyone can see where they are going when the light turns on automatically when a bedroom door is opened.
You can also dim these lights for a better sleeping atmosphere or to be more energy efficient. Plus, you can set them to turn off a little while later.
Video Doorbells
Kids are always told not to open the door to a stranger, yet they don't always listen. So, it can be handy to see for yourself who is knocking on your door.
A video doorbell can do just that. Plus, you can find out who's ringing your doorbell without having to stop what you are doing or get off the couch. Not only will these handy little devices protect your family from opening the door to a stranger, but you'll also be able to communicate with whoever is at your door when you aren't there, so you can tell them to go away if you need to without involving your kids at all.
There are even a few video doorbells that include a facial recognition feature that you are able to install on your own that allow you to recognize friends and family once they reach your door. The database can even save specific people so it can notify you when they are at your door.
Air Quality
Smart air purifiers and smart air management systems take the typical air purifiers and humidifiers to the next level. With this type of smart device, you will have the technology to detect smoke in your home faster than a standard smoke detector. Plus, it will tell you where the smoke is coming from so you can take care of the problem quickly to keep your family and pets safe.
A smart air management system can also let you know if there is anything in your home that will affect your family's health conditions or allergies. And it can warn you about any dangerous gases like carbon monoxide that could make your family and pets sick.
Smart Thermostats
A smart thermostat can be the perfect way to create a comfortable environment in your home. Working similarly to a traditional thermostat, all you need to do is adjust the temperature on your smartphone to get just the right temperature before you get home from work.
Smart Cabinets
It's not uncommon to hear that a child or pet has gotten into a cabinet where toxic cleaning chemicals are kept. Installing a smart cabinet can help prevent unwanted accidents using cabinets that you can unlock or lock when you choose. These smart cabinets can also tell you when a child or pet is about to open one thanks to the included sensors.
As you develop a plan to fill your home with smart technology, make sure that all the gadgets are compatible with each other. While they offer a lot of smart solutions, not all technology will work together once you try to set it all up. But, once you have it all up and running, this important security measure will help to keep your family, pets, and home safe and secure.