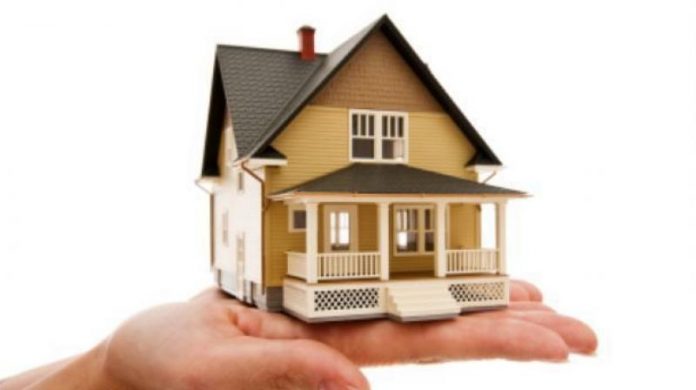 On the 7th of August 2019, the Reserve Bank of India (RBI) announced a cut in the repo rate by 0.35 bps. For the sake of clarity, one basis point is one-hundredth of a percentage point. This was the fourth cut announced by the RBI since February 2019– and the latest cut in the rates increased the tally to 110 basis points already this calendar year. This announcement also led public sector banks to cut their lending rates viz. the one-year marginal cost of fund-based lending rate (MCLR) ahead of the festive season.
This latest cut takes the repo rate indicator at 5.40 percent, down from 5.75 percent, which is also the lowest level it has touched in the last nine years. Additionally, there has been a reduction in the reverse repo rate as well, which has now gone down to 5.15 percent from 5.50 percent.
These cuts have injected a flush of optimism in the crisis-hit real-estate sector. When the announcement for the third cut in the repo rates was made in June, in line with the reduction in key rates, banks such as Bank of Baroda (BoB), ICICI Bank, and Oriental Bank of Commerce (OBC) also followed suit by cutting their MCLR by around 5-10 bps. State Bank of India (SBI), the largest bank in India, also announced a cut in its one-year MCLR by 5 bps points to 8.40 percent. Undoubtedly, with these cuts, it might appear that now is the best possible time for SBI Home Loan to apply for.
However, there may be more to it than meets the eye– so with that said, let's take a look at how these developments will affect you and your home loan EMIs.
There won't be an immediate drop in Home loan rates.
You should bear in mind that if you're an existing home loan borrower, you will not immediately enjoy the fruits of a cut in MCLR rates. Simply put, a cut of 5-10 bps on the MCLR will not reduce your Home Loan interest rate instantly. For, your Home Loan floating rate of interest is bound by a reset clause that is associated with the tenure of the MCLR. Let's break this down with the help of an example:
Let's say, for instance, you have an existing SBI Home Loan, and the reset clause for your loan is in April, and the cut happened in the month of July– like in the announcement – in that case, your Home Loan will not change until next April. However, if your Home Loan happened to have a reset clause in the month of July or any month post-July, all things equal, you will observe a fall in your Home Loan rates as well. That being said, it also needs to be mentioned that there will be no difference in your equated monthly installment (EMI) out-go. Your EMIs don't go down because more often than not, banks tend to usually adjust the tenure of the loan instead of adjusting the EMI amount. Before your EMI payment date, the loan provider sends you a message regarding your EMI value. You can track these SMS via SMS tracking app so that you can timely clear your dues.
New Borrowers will find relief
If you've finalized your dream home and on the lookout for a Home Loan, you should ideally compare the various Home Loan rates provided by different financial institutions such as a Home Loan before deciding to opt for a loan. By default, Home Loans tend to come with a spread on the MCLR which is why it makes sense to choose a loan that's on MCLR without a spread. For example, if the MCLR is set at 8.30 percent by ABC bank, while the spread is defined to be 0.20 percent, then your overall Home Loan interest rates would come at 8.50 percent (MCLR+Spread).
If you've decided to opt for a floating rate Home Loan, then there's good news for you. Banks have announced a marginal cut on their interest rates, which means you can enjoy the lower rates available at your disposal. Moreover, owing to the probable scenario that there might be falling interest rates, it's quite possible for you to get a better deal on the interest rate especially compared to the previous few months. That being said, it's not easy to predict whether you should wait it out and look for another rate cut before choosing to take a loan.
Opt for alternative floating rate option
Home Loans usually have two types of interest rates viz. floating and fixed one. Most Home Loan customers can now choose to opt for loans linked to repo rate (or any other external benchmark rates for that matter) instead of choosing MCLR for floating-rate loans. To highlight this further, SBI made a recent announcement wherein they launched a floating rate which is linked to the repo rate. The new rate has a margin as well as a spread which makes it 10 bps cheaper than the MCLR. If you choose to opt for such loans, there will be a fluctuation in the interest rate if there are any changes in the repo rate. In case of MCLR, the repo rate change impact will not be immediate but instead will come with a lag because banks also need to consider their cost of funds.
Avoid choosing a fixed interest rate Home Loan
Under no circumstance should you consider going for fixed-rate loans in the current interest rate environment. Fixed-rate Home Loans come attached with a fixed EMI for a certain period of time of the loan. In the current falling interest rate circumstances, it makes little sense to opt for such a loan as you will be liable to pay a higher rate of interest. Moreover, opting out of such a loan at a later stage can also prove to be an expensive ordeal as you will end up paying a large penalty just to switch your loan from a fixed interest rate to a floating rate of interest.
The Bottom Line
Buying your dream house has never been this easy; thanks to the falling interest rate scenario as falling interest rates will surely propel the growth of the faltering real-estate industry. For home buyers, there are positive signs that the market is finally improving which have made it possible for financial institutions to start passing on the benefits to the end-customers. With a stable Government, and cheaper loans available for homebuyers along with increased demand, there will surely be a renewed interest in residential property purchase from customers across the country.