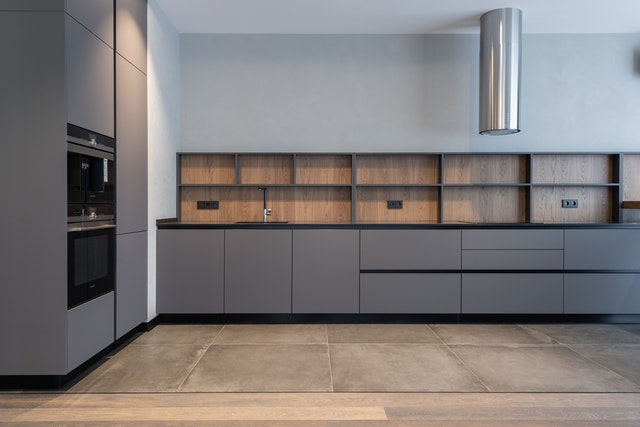 The kitchen is a very important space in the house and having a spacious, well-furnished and well decorated kitchen is the dream of many people when they decide to renovate their home.
Nowadays, there are more and more types of kitchens that adapt to our styles and personal tastes. From American kitchens and linear kitchens, to side-by-side kitchens and corner kitchens.
In the end, we tend to spend a lot of time in the kitchen. Therefore, it is essential that the kitchen is a practical space, easy to clean and with a certain aesthetic value in terms of design.
But not only do you have to choose the best furniture and the best layout for your perfect kitchen, you also have to pay close attention to the kitchen tiles.
At International MTC there are a wide variety of wall tiles with different effects that will make the choice for your kitchen simple. However, if you are not quite sure how to find the best tiles for your kitchen, here are 8 good tips!
Match the style with the rest of the house
An important factor when choosing tiles for your kitchen is to choose tiles that match the rest of the house.
It may be ideal at first, but when you combine it with the style of decoration of the house you will be surprised when you see that it does not match at all.
Look closely at the quality of the tile
In the world of tiles, you should not get carried away by prices, as cheap is often expensive. A tile of poor quality will not last long and can lose its shine, crack or even come loose.
That is why it is important to pay attention to its quality and spend a little more because, in the long run, it will be appreciated.
Know the exact meters of tile we need
To avoid spending more than necessary, a good tip is to make an approximate calculation of how many tiles will be needed to cover the meters of the kitchen. Ideally, there should be some meters left over to be able to repair possible future breakages.
If we do not know how to estimate the number of tiles needed, it is advisable to consult a professional. But we comment you that, normally, the extra percentage of tiles is always around 10%.
Be clear about the layout of the tiles
Depending on the position in which the tile is placed, it will give one impression or another. Tiles usually have several arrangements in order to make certain compositions and figures. If it is placed in a landscape position, it will give a different impression than if it is placed vertically.
Introduce a border
Sometimes, to change the coating of the kitchen, opt for placing borders can be a good idea. As long as it is only put on one wall because, it can make a very heavy effect if we abuse it.
Placing a border can give a fresh, original and different air to our kitchen. Everything will depend on the style we have chosen.
Choose timeless and durable styles
Despite the passage of time, there are styles that never go out of fashion and manage to remain current.
Sometimes we prefer not to change the tiling every so often, so one option is to opt for simple, modern tiles without stridency.
Choose the kitchen countertop
Another tip on how to choose tiles for your kitchen is to know what types of kitchen countertops to go with. It should match perfectly with the tiles you are going to choose.
An example can be a black countertop that will always combine with tiles of light shades, such as white or beige.
Choosing the tile material
There are several types of tiles on the market, such as porcelain or ceramic tiles, rectified tiles, or gresite tiles. Depending on the quality and the money you want to spend, one or the other will suit you.
In short, the tiles are important elements to take into account when choosing the style of the kitchen. So, do not hesitate to follow these tips if you are going to remodel your kitchen!