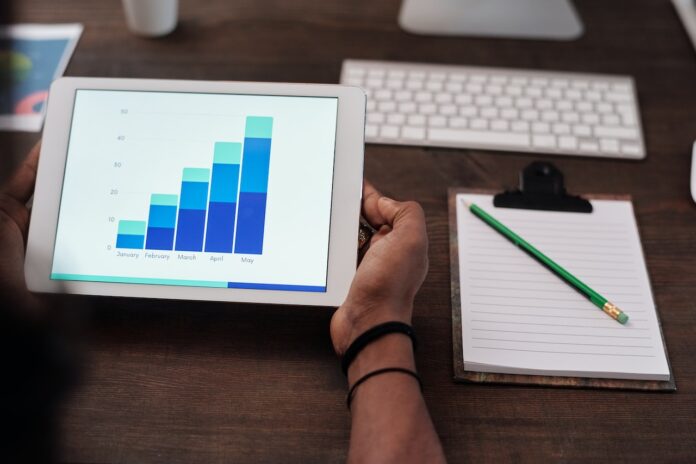 Australian-based broker TMGM (Trademax Global Markets) is authorized by reputable financial regulators. The company specializes in Forex trading but also provides a variety of equities, commodities, and cryptocurrency CFDs. 
This assessment of TMGM for 2022 evaluates the company's key advantages and disadvantages as well as significant data on fees, platforms, account types, and customer service. To determine if you should create a TMGM trading account, continue reading.
Who Are TMGM Broker?
Australian-based TMGM is a prominent global Forex and CFD broker. The business was initially established in 2013 under the name TradeMax, but as of 2020, it has been doing business as TradeMax Global Markets (TMGM).
The TMGM has operations in more than 150 nations. Additionally to its Sydney headquarters, the company maintains regional offices in New Zealand and Taiwan as well as additional locations in Melbourne, Adelaide, Brisbane, Limassol, and Canberra. Lee Yu is the company's CEO.
Learn About the Pros and Cons of TMGM Broker
Pros
Low trading costs

Quick and simple account opening

Free withdrawal and deposit

Access to MT4 and MT5

Various payment options
Cons
There is a charge for inactivity

Only IRESS accounts are capable of trading shares
Overview of TMGM Broker
Trademax Global Markets, or TMGM, is a 2013-founded international Forex broker headquartered in Australia. The company has numerous locations and is overseen by the Vanuatu Financial Services Commission (VFSC), Australian Securities and Investments Commission (ASIC), and Financial Markets Authority in New Zealand (FMA). Because TMGM is overseen by the top-tier ASIC, it is regarded as safe.
How Does TMGM Ensure Your Safety?
TMGM is regulated by two Tier-1 regulators: Australian Securities and Investments Commission (ASIC) and Financial Markets Authority in New Zealand (FMA). 
The Vanuatu Financial Services Commission (VFSC), a Tier-3 regulator, is in charge of overseeing TMGM, but Vanuatu is an offshore territory. Although trading with offshore brokers is normally not advisable due to the lack of regulations, since TMGM holds two Tier-1 licenses, it is seen as safe to trade.
Make sure you only trade with brokers who are regulated. This is crucial because it ensures the security of your money even in the event that a company goes bankrupt.
Here are a few examples of scam brokers who preyed on traders.
SagaTrade: Regulatory bodies like FCA and FMA issued warnings against SagaTrade.
TriumphFX: TriumphFX falsely claimed to be a licensed broker.
Kiplar: Kiplar is an unreliable broker because it is offshore-based.
TMGM Trading Platforms Available
Three trading platforms are available from TMGM: MT4, MT5, and IRESS.
MetaTrader 4 (MT4)
One of the most popular trading systems available is MT4. It offers all the necessary trading tools and is appropriate for both inexperienced and seasoned investors. Order execution is offered in both an instant and pending mode.
More than 2,000 technical indicators, 1,700 trading robots, and nine timeframes are all available to MT4 users. Part of the reason MT4 is so well-liked is due to its automation features and expert advisors (EAs).
While MT4 is a solid platform for trading Forex, it does not give users access to the entire selection of CFD products offered by TMGM.
MetaTrader 5 (MT5)
MetaTrader5 (MT5), as one might anticipate, is the platform that succeeds MetaTrader4. While still resembling MT4 in many ways, the most recent terminal includes more sophisticated tools and capabilities in addition to many efficiency improvements.
A wider range of trading tools, depth of market (DOM) pricing, various charting intervals and order types, a multi-currency strategy tester, and other options are also available. MT5 has not yet been made available to TMGM traders as a live trading platform, but it will soon, hopefully.
IRESS
The cutting-edge trading platform IRESS is compatible with all browsers. The key benefit of using this trading platform is having 24/7 access to the entire selection of CFD shares offered by TMGM. If you intend to trade shares, IRESS is a better option than MetaTrader 4.
TMGM Offers a Variety of Account Types
Prior to registering for TMGM, you must select a live account. There are various options available, each of which takes different approaches and levels of experience into account. Each account type is described below in further detail:
Classic Account
Both MT4 and MT5 support the classic account. There is a $100 minimum deposit required. On the classic account, there are no commission fees and spreads begin at 1.0 pips. The whole range of Forex pairs, commodities, cryptocurrencies, shares, and indices are available to users.
Edge Account
In contrast, the TMGM Edge account provides the lowest spreads on the website, which begin at 0 pip. Each ordinary lot will cost users a $7 commission round turn ($3.50 one way).
Since there is no dealing desk, the Edge account is the one that most closely matches ECN trading. This indicates that you receive ECN pricing because spreads are obtained directly from liquidity sources without TMGM's intervention.
Demo Account
The demo accounts offered by TMGM allow you to practice trading prior to opening an account. These accounts provide virtual funds so you can get a feel for the features and services the broker provides. Additionally, it provides a means for you to guarantee that, before creating a trading account, you are as knowledgeable as possible about TMGM.
Deposit and Withdrawal Procedure
TMGM offers excellent deposit and withdrawal services. There are many free options available for transferring money in and out, including BankWire transfers, card payments, PayPal, Wise, Skrill, and Neteller. Since the trader selects the account base currency, all payments to and from the trading account will be carried out in that currency, simplifying the process.
What is The Required Minimum Deposit at TMGM?
The minimum deposit required to open an account is $100, however, a higher balance can be required to make a certain trade. This is due to the fact that you still have to adhere to margin rules. There is no commission for the Classic account, but the spreads are higher. In contrast, Edge accounts have tighter spreads but charge a $7 commission fee.
TMGM Provides Educational and Resource Options
TMGM provides a special service called TMGM Academy. You can educate yourself on the details of forex trading by visiting the TMGM Academy. Three levels are offered: the beginner stage, intermediate stage, and advanced stage. 
Additionally, TMGM offers user-friendly research tools, including trading ideas and an improved newsfeed. TMGM also provides an excellent economic calendar.
Customer Service at TMGM
You can get in touch with TMGM by phone, email, or live chat for customer service. The live chat function is excellent. You'll receive timely, informative responses that are valuable. Plus, after the talk, you can add your own remarks.
If you need to talk, you'll speak to a real, live person rather than a chatbot giving you pre-written lines like you might on some other sites. The staff members are knowledgeable, and TMGM's chat offers more than 10 different languages if you require it.