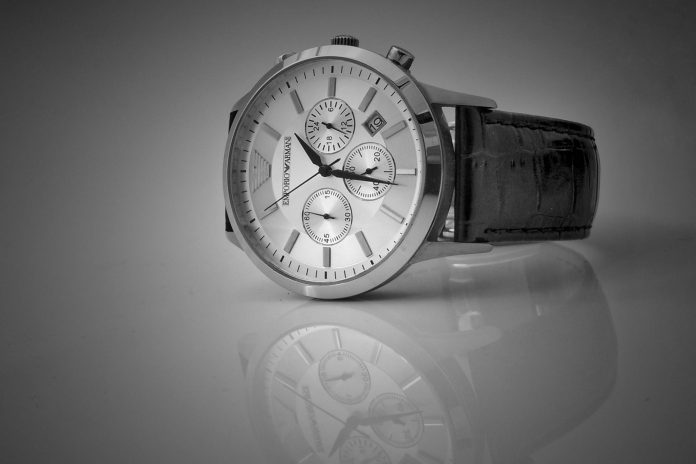 From sequined vests to elegant dresses, the red carpet is made up of celebrities donning a multitude of glitz and glam.
Celebrities are more than just political figures, sports figures, musicians, and actors. They are people of fashion too. In fact, some of the booming trends in wristwatches come from inspiration from many stylish celebrities. Prominent personalities, significant events, big money – they all gear up to a few of the world's most exceptional luxury watch sightings.
Luxury Watch Sightings on Superstars
Luxury timepieces are more than just a gadget for telling the time. They are utterly full-blown fashion statements. Singers, socialites, and Hollywood actors often not only create their watch collection but also become brand ambassadors. 
A celebrity's preference of watches can tell a lot about them, so devote some moment and take a look at these most fashionable watches on the wrists of most famous celebrities.
Gentlemen Department
Buzz Aldrin wears Omega Speedmaster Professional.
Omega Speedmaster Professional is renowned for being the first wristwatch on the moon when it got on the wrist of Buzz Aldrin way back in 1969. 
The luxury timepiece will forever be knotted to this massive achievement, but it's perfect proportions and classic design have guaranteed that time has served it perfectly. And now, it has become a favorite among casual watch fans and avid collectors alike.
James Bond wears Omega Seamaster.
The Omega Seamaster was launched for the first time in 1948, which makes it one of the first dive wristwatches before the big wave in fame during the mid-'50s.
The Seamaster usually only matched by the Rolex Submariner, even though Omega's long-time relationship with the James Bond franchise has guaranteed it has outclassed its nemesis in the promotion stakes. He may not be actual, but he is up there with the world's most well-known men, nonetheless.
Justin Bieber wears Audemars Piguet.
It seems like Justin Bieber has taken his 2015 hit song "Love Yourself" in a very literal sense as he dashed out on some new high-end wrist sweets as a wedding gift to himself. 
JB thought that the wedding was a reason enough to treat himself to an all-new watch by Swiss luxury timepiece brand Audemars Piguet. In his Instagram post published just before he walked down the aisle, the groom revealed his pre-nuptial present with the caption: "Got me a 'lil wedding gift." 
Justin Timberlake wears Rolex.
Justin Timberlake isn't scared to sport some flickering finishing touches with his gold watch from Rolex. Gentlemen who wish to let their accessories and style do the talking must get motivation from the one and only daring fashion trends of JT.
Well, you never know what first-class service or VIP club access you'll be able to score with Rolex.
Ladies Department
Jennifer Aniston wears Rolex.
Don't let Jennifer Anniston's simple and easygoing style trick you. She is on-point with her wristwatch choices regardless of what she's wearing.
You can see Jennifer's timeless beauty sporting the Rolex President. She has also been seen wearing the Rolex Daytona, Rolex Air King, a Yellow Gold Rolex Datejust, and several other Rolex styles.
The luxury watch brand brings the world various watches suitable for the rich, powerful, and famous, so it's no wonder beauty like Jennifer Aniston loves Rolex.
Kylie Jenner wears Hublot.
When you follow her on social media and TV appearances, you can tell that Kylie Jenner is a celeb who is famous for loving her watches.
One example of her numerous classic timepieces is the Classic Fusion King Gold Pave from Hublot. When it comes to fashionable ladies' watches, this timepiece is everything. You'd even be happy to know that it is fitted with a satin-finish titanium case and a black lined rubber strap.
Heidi Klum wears Panerai.
Heidi Klum is a master when it comes to multitasking. As a mom, host, supermodel, businesswoman, and designer, she keeps her fashion very versatile.
Formal duties would mean glitzier, printed pieces, and when it's off duty, she's either in a simple tank and jeans or a tailored blazer. She pairs it with luxury from her Panerai collection – diamond-coated Panerai Luminor Marina, a rose gold Panerai Radiomir, or a steel Panerai Luminor.
Ellen Degeneres wears Patek Philippe.
It seems that traditional watches have certainly stood the test of time as vintage wristwatches are being re-released every year. These days, many timepieces are depicted as celebrity luxury watches, and Patek Philippe is undoubtedly one of them. This specific watch has been sported many times by comedian and talk show host Ellen DeGeneres.
Takeaway on Luxury Watch Brands
Some luxury watches are way cooler than the others. Whether they've been showcased on the big screen, worn by fashion icons, or simply gifted with a beautiful design, every watch stands out.
Many of the featured pieces in this list have come to characterize their respective brands, turning into an instant recognition, and representing an appreciation and good taste for the beautiful things in life for those who wear them.