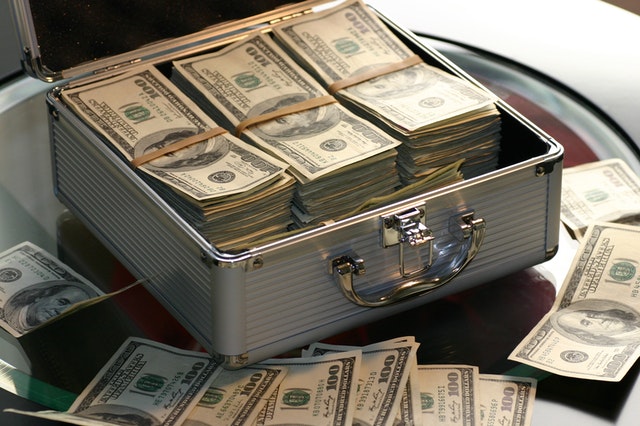 ACE Money Transfer and Bank Alfalah have launched a joint venture to help many Pakistanis living abroad. 
Send money to Bank Alfalah in Pakistan through ACE Money Transfer, and ask your beneficiary to receive it from any branch of Bank Alfalah. Both you and your beneficiary can get a chance to win exciting bumper prizes. This offer is valid up to December 31, 2020. 
On every transaction you make, you and your beneficiary are eligible to win 7-Smart Watches, 14-Gift Vouchers, 14-Honda CD70 Bikes, MacBook Air – 13 inch – Core i3 – 256GB Storage, Honda Civic 1.8 i-VTEC Car. 
What Standout ACE Money Transfer in the Market?
Known for their quality services, both are offering bumper prizes for its customers. This means that along with sending and receiving money, both senders and receivers can also win lots of prizes. 
Sending money to your loved ones from abroad can be done through various means. Have you ever come across something that suits your pocket? Here it is! Send money to Pakistan via ACE App Money Transfer at best exchange rates and minimal fees.
Competitive Exchange Rate For Pakistan
ACE Money Transfer provides competitive exchange rates to their customers. ACE has always been known for its exceptional exchange rates that are way better than the market. ACE focuses on customer satisfaction, that has helped them gain more than 1 million customers across the globe. ACE Money Transfer provides easy and efficient online payment transfers that allow its users to easily send money to Pakistan through the ACE app and make payments with their debit/credit cards.
How to Send Money via ACE and Bank Alfalah?
Sending money to Pakistan through ACE account Money Transfer and Bank Alfalah is very easy. The popular home remittance company intends to provide secure, handy and cost-effective transactions. You can get the best exchange rates with ACE money transfer. Also, there are no charges of sending money through their app or website. Online money transfer is easier as well as free from any fee if you choose the reliable platform of ACE Money Transfer.
What Steps to Follow For Sending Money To Pakistan?
Follow these simple steps to send money through ACE and receive through Bank Alfalah.
Create an account using our app.

Complete your profile with the necessary details and identification documents.

Choose destination country as Pakistan

Select the desired payout option as Cash pickup via Bank Alfalah and enter the receiver's details.

Pay for the transaction using your Debit/Credit Card or your Bank Account.
Through every transaction, you secure a place in lucky draw. A luck draw is held by the end of every month. This is a limited time offer, make more and more transactions to win exciting prizes for yourself and your family back home. 
ACE and Bank Alfalah can fulfill your wish to get a brand new car, So Hurry Up.