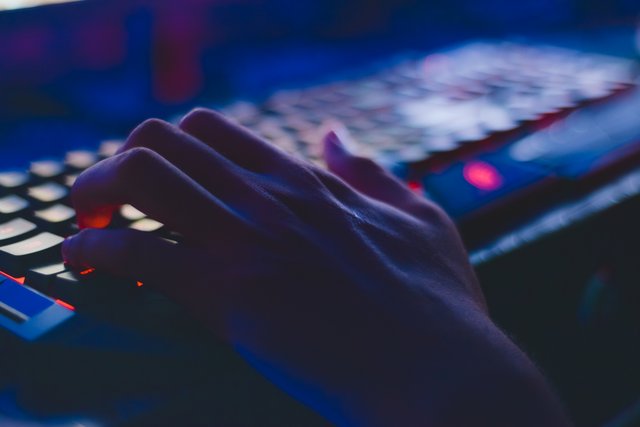 It is estimated that esports will become a $1.1 billion-dollar industry by the end of 2020. From League of Legends to PUBG, esports are taking centerstage! In this article, however the spotlight is on Counter Strike: Global Offensive (CS: GO Skin).
Playing CS: GO is exciting not only because of the gameplay. The skins available in the game also make it thrilling. Despite the obsessions with skins, it does not affect the game in any way. It is nothing but a cosmetic item. Nonetheless, some skins are rare and valuable. It is not uncommon to see them being sold in online marketplaces for tens of thousands of dollars. 
If you have CS: GO skins in your inventory, then you are most probably curious if you can sell them. That's what we are here for. Read on and we'll answer your question! 
Can You Sell Skins? 
Let's go straight to the question. Yes, it is possible to cash-out or sell CS: GO skins. However, this is not one thing that you can do straight on the website or app where you are playing. Instead, you will need a third-party service provider. This is when it becomes tricky. There is a probability that you will end up being scammed, so tread with caution. Do your research and read reviews as you exchange CSGO skins for cash. The more you know, the higher is the chance that you can maximize the value of the skin that you have. Otherwise, you will end up in a scam wasting a skin that could potentially result in a profit. 
How to Cash-Out CS: GO Skin 
Now that you know that you can cash-out skins, you are probably interested in finding out how you can do it. This isn't as straightforward as finding a seller and receiving the payment. Nonetheless, it isn't as complicated either. Below, we'll talk about some of the best ways by which you can cash-out your skins. 
Steam Market 
One of the easiest ways to sell your skins is to do it in Steam Marketplace. This is especially a good idea if you will use the money for in-game purchases. Nonetheless, this isn't the most profitable option. This is because there is no way you will be able to get the money out of Steam. 
Private Offers 
Someone can make a private offer to your skins, and this is another easy method to cash-out. One of the most challenging in this method is finding a person who is interested in buying your skins. You can do it in online forums and communities, such as Reddit. Discord servers is also a good place to scout potential buyers. This can be a time-consuming process, but in the end, it will be rewarding once you found the right buyer. 
Third-Party Marketplaces and Deposit Sites 
This is another promising method of cashing out skins. This is like selling on Steam marketplace, but the main difference is that you can enjoy real cash. You can connect it to your PayPal account wherein you will receive the payment. The buyer and the seller will negotiate until they arrive at an agreed price. In most instances, however, you might find yourself being short-changed by the buyer, so make sure that you know the real value of the skin that you have in your inventory. 
You can also use third-party deposit sites. One of their biggest selling points is that there is instant cash-out. This is unlike others wherein there is a verification that can take quite a while. There several sites offering this service, so be careful to end up with a decision you will never regret. 
Calculating the Value of Your Skin 
Aside from knowing how to cash-out your skins, one more important thing you need to know is its value. You won't profit from it if you are unaware of its true value. Some buyers might end up making a fool out of you by buying the skin at a lower price when it could have been worth more. Luckily, there are different ways by which you can compute how much your skin is worth, such as by using an online calculator. 
More so, when computing the value of the skin, take note of the different things that affect its price. For instance, this depends on the rarity of the item. More so, the skins have an assigned float value. This determines the condition of the skin as it is obtained from a box. From Factory New to Battle-scarred, the value will decrease depending on the imperfections that are present on the skin. The colors and patterns will also affect the price. More so, some will come with rare stickers, which can drive the value of the skin. 
A Word of Warning for Skin
If you are interested in cashing out your skins, there are some things that you should be mindful of. For instance, one of the most important is to understand the transaction costs that are involved. In many instances, you won't be getting 100% of the sale value. Depending on the method chosen, there is a transaction fee. This goes to the third-party service provider as a payment for using their channel. 
To add, you should also be warned about bogus buyers and platforms. This is why you should read reviews about specific platforms. Do not trust anything that you see online without doing proper research. If the offer is too good to be true, then you have a reason to doubt. 
Conclusion 
In sum, YES, you can cash-out your CS: GO skins. While you can sell it in Steam, you can only use the money from the skin only in the game. If you want to cash it out of the game, then consider using third-party websites. Often, they remit payments through PayPal. Do your research to find a platform wherein you can maximize your skins. More so, before selling, make sure that you are aware of the true value of the cosmetic item so that you won't end up being short-changed.