Upgrading from a Windows PC to a Mac has its benefits. Macs are faster, more efficient, sync well with other Apple devices, and are very intuitive. However, learning how to use a Mac from complete scratch might be a challenge for a lot of people who are used to a different operating system. More to it, macOS functions differently than Windows and needs different maintenance work than a regular PC.                                                                                   In the guide that we are sharing with you today, we will give you some ideas that will help you adapt to your new computer faster and improve your user experience on a Mac.
Get Rid Of Unnecessary Apps
The first thing you will probably want to do with your computer is download some apps to try out. And there is nothing wrong with that – it is exciting to try out new things on your new computer.
However, the ease of being able to download countless apps from the App Store has its downside. After you try out a bunch of apps, they are easy to forget, and apps may take up a lot of disk space. You don't want to go low on disk space on a Mac because it will become very slow.
Learning how to uninstall an app on mac is important so that you can do a regular clean-up and avoid underperformance. 
Keep a Clean Desktop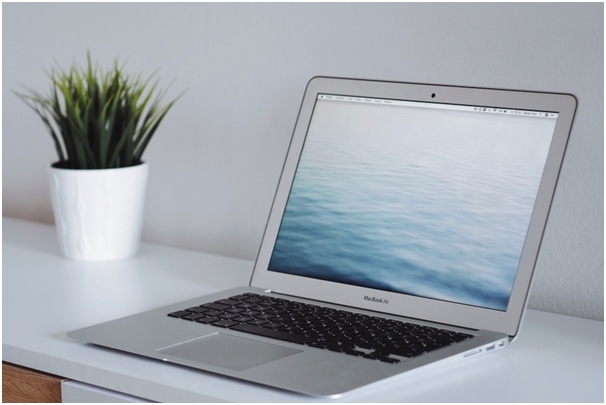 Similar to keeping your work desk clean, you should also tidy up the MacBook's desktop regularly. 
The main reason why keeping a clean desktop on a Mac can help improve your user experience is because macOS uses its memory resources to display each thumbnail on your screen. Thus, if you have hundreds of items on your desktop, it will only slow down your computer.
Secondly, having a lot of files on your desktop will make it more than easy to forget about large files that are just sitting there with no use. If you are using large files constantly and you need quick access to them, you can always open them quickly by using the Spotlight Search. To open Spotlight Search, use the keyboard combination Command + Space.
Lastly, Apple is always working on a minimalistic design that makes it easy to navigate through things and find what you need. A cluttered desktop will only ruin that advantage for you and have a negative effect on your productivity.
Learn Keyboard Shortcuts & Multi-Touch Gestures
Mac as a computer is fast if your disk isn't full. However, to get full advantage of Mac's intuitiveness and ease of use, you should learn the main keyboard shortcuts and multi-touch gestures. After you have learned the main ones and adapted them to your everyday use, you can build on them.
Some main keyboard shortcuts to start with:
Command + Space:

open the Spotlight Search that can open any app or file you need. It can also work as a calculator or currency converter.

Command + C:

copy text from Clipboard.

Command + V:

paste text from Clipboard.

Command + Z:

undo the last command or re-open the last closed tab on the Safari browser.

Shift + Command + 5:

open the screenshot menu and either take a screenshot of the whole screen or a specific part of the screen.
Some main multi-touch gestures to start with:
Tapping twice with two fingers:

smart zoom that lets you quickly zoom in and zoom out.

Clicking with two fingers:

the same action as the right-click with a computer mouse.

Sliding with two fingers:

sliding with your fingers up and down will result in scrolling up and down.

Swiping with your finger to the side:

this will help you navigate between the previous and next page.

Swiping up with three fingers:

this gesture lets you navigate through the windows and apps that you currently have open.
Use the Optimize Storage Function
As it is important for Mac's performance to have enough free disk space, macOS itself has a pre-installed function called Optimize Storage that helps you clear up a lot of disk space in just a few clicks.
To open the Optimize Storage menu, you need to:
Click the Apple icon located at the top of the screen.

Choose the "About this Mac" option.

Navigate to the storage tab. If you wait for a minute or two, you will be able to see how much free storage space you currently have and what type of files are using most of it.

On the right side, you will see a button "Manage".

After you click "Manage", you will see the Optimize Storage menu.

Go through all four options to clear disk space: Store in iCloud, Optimize Storage, Empty Bin Automatically, and Reduce Clutter.