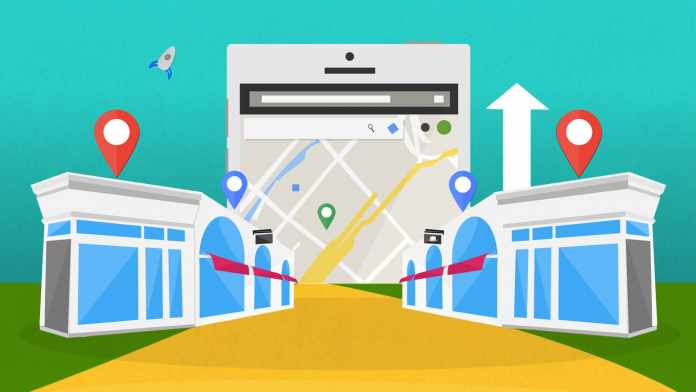 Search Engine Optimization or SEO is an effective way to increase the traffic of your website organically. You may have a big business or just a local business, but you can increase your audience through SEO. To rank in your local area, Local SEO is the best way. You can give a major boost to your small and local business through a local SEO checklist implemented by SEO specialists.
What is Local SEO?
What is local SEO, it's a big question for every digital marketer. The answer is, Local SEO or local search marketing is an effective way to reach more customers in your local area by optimizing your webpage or website. For local people to reach you, you need to list your business in "Google My Business". By listing yourself, local people can connect to you, who are looking for a particular service at your niche.
If you have people regularly visiting your local business or you want to target your local demographic, then local search marketing is the best way. You can use local SEO strategies to boost your business.
In 2020, searching for products and services in local areas have become prevalent. People are searching for local business to gratify their needs. Hence, your business needs to reach out to the local audience in all possible ways.
When a customer searches for "how to make black forest cake?", then the content on your page and your website can rank easily with standard SEO. But, when the search becomes subjective like "Black Forest Cake Shop", then eventually, the search engine understands that it is a local search. Obviously, a person won't be needing a black forest cake to be delivered from Delhi. Instead, a customer will be looking for a local confectionery or business. Hence, local orange county seo consultant is very crucial to reach the local audience.
Local SERPs or local search engine results page is where your business gets ranked and reach to the masses. Google shows a business that is closer to the audience. To improve traffic on your website, local SERPs are important.
Google My Business account is important for a local business as it makes you get closer to your targeted demographic. Google derives photos, ratings, opening and closing times, etc. so that audience can choose a local business wisely.
Local SEO Checklist to follow in 2020
Following a local SEO checklist is important as it leads to traffic enhancement on your website. The leads on your website will eventually turn into customers. Hence, it is very crucial, that you follow the checklist ardently.
Link your business to Google Maps- For customers to search for your business, it is important that Google shows your business address. Hence, your website should be linked to Google Maps. When you put your address on your website or in the "About" section of the website, Google comes to know more about your website. Therefore, leading to ranking your business in local searches.
NAPE- NAPE stands for the name of the website, address, phone number, and email address. Adding these pieces of information is valuable and important for your local business.
Clickable Phone Numbers- No one likes to copy and paste, and then dial a phone number in 2020. Therefore, it is important that the phone number on your website is clickable and directly dialable. Google rewards websites with clickable phone numbers.
Top-notch Contents- It is prime that your blog features top-notch contents. High-quality content includes keywords, information, are highly relevant and long-form.
Customer Reviews- People like to buy products, which have been used and reviewed by other local people. Hence, your business should pitch for getting positive reviews from customers. Not only customers but also search engines look for reviews.
SEO-friendly URL- The URL should be informative, accurate, simple, compelling, and relevant.
Engaging Titles and Excellent Meta Descriptions- Excellent headlines and titles attract the audience in one go. The headline should be of 60 characters and must include keywords. The meta description of content speaks about the matter of the content.
Quickly Loadable- Your website should load quickly and should not make any customer wait.
Javascript and CSS SEO- You must see that your website is CSS and Javascript SEO so that search engines effectively index your site.
Internal Linking- It is an important local SEO checklist. When an image or a video is linked with another post on your website's blog, you link Google about a treasure map. It tells Google that how well your pages and contents are interlinked with each other. It helps in boosting traffic.
Final Words!
It is quite important for local businesses to follow the best practices of local SEO in 2020. This will help the business to increase engagement, grow customers, and finally add to revenue. Local businesses must keep in mind the local SEO checklist while working on their website. So, get going, and rank your website in local searches to grow your business.