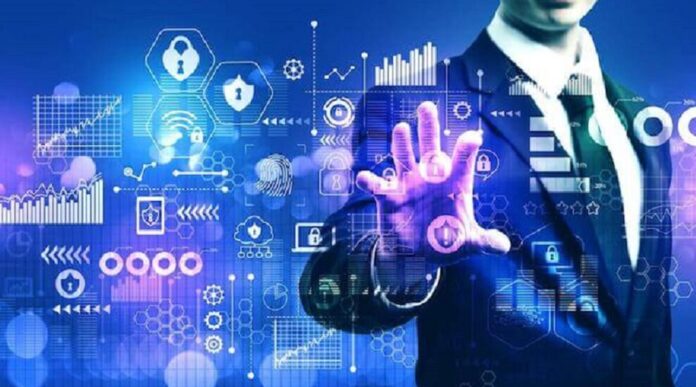 The key condition for the effective functioning of the company in today's market conditions is its high competitiveness. Thus, the use of Internet communications, IT technologies, and large volumes of information is an obvious trend of modern entrepreneurship.
The data deserves special attention. The use of data technologies provides a significant competitive advantage to both large and small enterprises, allowing them to analyze large volumes of information, optimize business processes, find insights for the development of new products, allocate the clearest characteristics of the target audience, evaluate changes in customer behavior to prevent their loss, track attitudes towards the company's products by monitoring social networks, etc.
It is not a problem that powerful technical means are required to store, process, and analyze large amounts of data. The modern data services company makes it possible to transform heterogeneous and unstructured data into information that forms the basis of a personalized approach to each client. It solves business problems such as the need to constantly search, update, share, analyze, and protect information and the inability of traditional methods to process new data arrays.
Read this article for more information about the advantages of using data technologies and the possibilities of using data services in various business sectors.
Importance of Data for Modern Business Activities
Data has a number of useful advantages that determine its great importance in modern organizations:
Velocity. This feature indicates the ever-increasing speed of data accumulation, as well as the speed of data processing, which is due to modern technologies;

Volume. The possibility of obtaining huge amounts of information from all possible sources;

Novelty. The data may be used to develop new products and services;

Optimization. With the correct use of information, an enterprise can significantly reduce the cost of searching for primary information and conducting various kinds of research;

Relevance. The organization has the opportunity to receive the most relevant information on time.
A few years ago, data technology was not sufficiently studied in terms of the efficiency and feasibility of its use. But today, it is very popular in various industries, allowing to monitor and analyze significant amounts of business data in real-time.
Examples of Data Usage in Various Business Sectors
The scope of data technologies is very large. Data has become widespread in many business sectors, including health care, telecommunications, trade, logistics, financial companies, public administration, etc. Find some interesting examples below.
Retail Trade
Retail store databases can accumulate a lot of information about customers, inventory management systems, and supply of products. This information can be useful in various store activities. For example, the accumulated information allows effectively managing the supply of goods, their storage, and sale. Based on the accumulated information, it is possible to forecast the demand and supply of goods. The data processing and analysis system can also solve other retailer tasks, such as cost optimization or reporting.
Financial Services
The data make it possible to determine the borrower's creditworthiness to reduce the time it takes to review loan applications. Modern data technologies also help to analyze the transactions of a particular client and offer the most appropriate banking services.
Mining and Oil Industry
Practice shows that data is widely used both in the extraction of minerals and in their processing and sale. Based on the received information, companies can draw conclusions about the efficiency of deposits, monitor the schedule of overhauls and the state of equipment, forecast demand for products and prices.
Challenges of Implementing Data Technologies 
The data using difficulty is not in volume but in diversity. Real data analysis does not consist of a single algorithm but of a multi-level combination of different algorithms and approaches. When analyzing real data of large sizes, various problematic moments may arise. They are not obvious at first glance and are largely determined by the structure and area of knowledge of the analyzed data.
Data analysis work is usually associated with solving specific routine tasks, such as combining data from different sources, cleaning data, detecting random values that are not typical for the analyzed process, filling unknown data with the most probable values, loading and working with data in cloud services, various kinds of data aggregation, etc.
It takes a lot of experimentation with specific data to figure out structural patterns and gain insights. From the large number of analytical studies conducted, only a few that can be useful are often selected. Therefore, data science contains a significant experimental component, which requires mastering both the subject area of analysis and software tools for working with data.
The development of data technologies is also inextricably linked with the development of other information technologies (for example, GPS, 5G, Internet of Things, etc.). The combination of additional components can be a multiplier for increasing the value of data technologies.
Conclusion
In the intensifying competition and oversaturation of the information space, comprehensive deep data processing allows the company to make the most relevant strategic decisions. The volume of data generated in the digital space presents unprecedented opportunities for obtaining information about consumers, competitors, and other participants in the market process.
Using data services, organizations have the opportunity to significantly improve the results of their activities, increase efficiency, reduce costs and potential risks. Therefore, if you want to develop your business successfully, take advantage of data technologies as soon as possible!