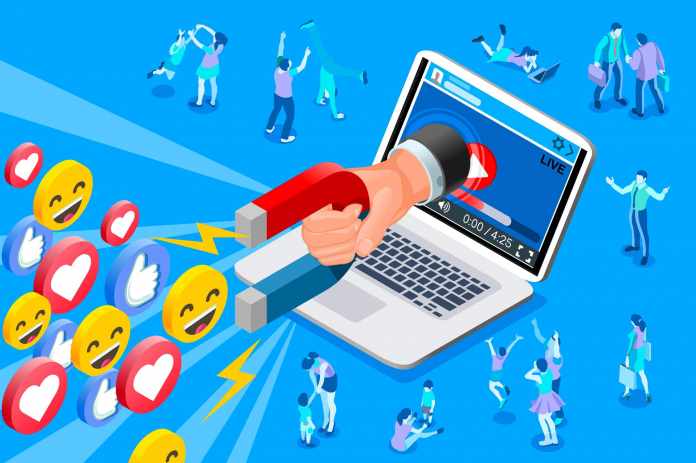 Do you know influencer marketing earns nearly $5.78 for every dollar invested? Almost 91% of companies who signed up for influencer marketing report it to be very effective. Hence, the influencer marketing campaigns industry is estimated to reach $13.8 billion by the end of 2021, compared to its current $9.7 billion value reported at the end of 2020. You can grab a share of the massive profits earned by the industry if you find the right social media influencers for your product and design a profitable campaign targeting their fan base. 
Social media influencers are celebrities in their niche, and their audience follows their recommendations and the products they endorse with solid trust. Nearly 57% of the fashion industry uses social media influencers to endorse their products regularly. Some high-profile social media campaigns earn almost $18 for every dollar invested.
Finding the right social media influencers to promote your product and earn massive profits is a strategic job. It involves the following key steps.
Understanding your customer and customer persona

Selecting the best platform to reach your customers

Choosing the top influencers in the particular platform

Analyzing the influencer persona and the way they interact with the customer

Designing a campaign suitable for the influencer style
Understanding Your Customer and Creating A Customer Persona
Many brands hire experienced marketing companies to do influencer marketing campaigns for them. But, if you want to cut out on their commissions or get hands-on experience with the industry, there are some beneficial free tools to assist you in all these five steps.
Create a detailed persona map about your customers comprising their age, sex, and potential demographics. The first rule in marketing is to have a clear understanding of target customers.
Personapp is a free tool that allows marketers to create a detailed customer persona. The marketers can use the tool to develop a comprehensive target customer quality checklist that encompasses the main customer behavior patterns, needs, beliefs, general interests, etc. Defining your customer preference is the first step in influencer marketing.
Selecting the Best Platform  
Marketers in every field are looking for effective ways to connect with more customers and create increased awareness about their brands. Finding the right platform to reach your customers is the next critical step after identifying your target customers.
Instagram is the current trending, most popular platform to reach consumers of all ages and demographics. 9 out of 10 brands use Instagram marketing to get high engagement rates (FB engagement rate is 0.15%, Twitter 0.043%, Instagram 1.67%). Photos get the highest engagement rate on Instagram rather than stories.
Even nano influencers with 5000 followers on Instagram can influence their followers quite significantly. Facebook remains the favorite platform for people aged above 35, and youngsters aged 20 to 35 love Twitter. Brands with versatile customer demographics should design specific campaigns for various customers on different platforms.
Use Post for Rent or PitchBoard to analyze your audience and get guided regarding choosing the right platform and influencer. AllTop helps you find the best blogs in your niche. Social Crawlytics enables you to see the influencer campaigns run by your competitor. Use these tools to target and find the right platforms and influencers.
Selecting the Top Influencers in The Particular Platform
Use tools like HypeAuditor and AspireIQ to get a list of top influencers on each platform. Use tools like Full Contact and Hunter.io to find their contact details. Use the Nuwber tool to cross-check the details and confirm the identity of the influencers to avoid phonies. 
Give importance to your budget, time allotted to see results, and the influencer's location if your business has geographical ties. For example, an ice-cream franchise in Iowa cannot benefit much from a lead Instagram influencer operating from Los Angeles. But they will gain massive profits if many local microbloggers or nano influencers living in Iowa talk about the shop in a positive way.
Be clear on how much budget you want to spend on the influencer campaign and in what time frame you intend to see the results. Go through the previous campaigns of the bloggers posted on various platforms and post your proposal highlighting your requirements in tools like Influencer.Co. The right influencers or their agents capable of fulfilling your campaign needs will contact you.
Analyzing the Influencer Persona
The top 20 brands give prime importance to the influencer's relationship with their audience. According to Influencer Marketing Hub, 53% of the top brands ranked audience relationship as the most crucial factor in choosing a social media influencer rather than their popularity.
The brands believe an influencer maintaining a good rapport with the customer can bring in quality, loyal and long-term customers. It is the most critical factor contributing to sales or campaign success.
Read the influencer's blog, see their Instagram posts or watch their videos to determine whether your consumers will like their style. A steampunk-type youngster cannot promote diabetes medicine for middle-aged people even if he is pretty famous.
Snippet with the anchor and target URL: Use Group high monthly influencer list and Similar Web tools to know the exact rankings and demographics of various influencers and select an influencer most appealing to your target consumer group. After you've made your picks, you can start the reaching out process. Contacting and managing micro-influencers can be time-consuming, depending on the number of influencers you're going to collaborate with. If you don't have the time, you can opt for an influencer platform that will automate this entire process.
Designing A Campaign Suitable for the Influencer Style
Influencer marketing comes in plenty of ways, from paid promotion to sponsorships and sending product samples. Most influencers like to use the product and give a genuine opinion about it to their customers.
Guest blogging, creating product unboxing videos, reviews, gifts, and giveaways through contests are other ways. Sweepstakes, affiliate marketing, and hosting events online and offline are also famous. Use any combination of some of these marketing campaigns to cover your customers through their beloved influencers.
Conclusion
Influencer marketing is fast becoming the best and most preferred way for businesses to advertise their products. Social media is the latest perfect way to reach customers directly. Social media influencers help in trust-building through individual recommendations. Use the free tools mentioned here wisely to create a stunning influencer campaign and increase your profits effortlessly.